SPECIAL FEATURES
Tia Carrere
Margaret Cho
Church of Rhythm
Hiroshima
James Hong
Bruce Lee
Jet Li
Keye Luke
Martial Law
Minoru Miki
Lea Salonga
George Takei
Tamilyn Tomita
Ming-Na Wen
Anna May Wong
Russell Wong
HOME

SECTIONS
Actors
Actresses
Astronauts
Athletics
Authors
Business People
Cartoonists
Community Leaders
Dancers
Directors
Fashion Designers
Film Festivals
Military
Musicians
Newscasters
Politicians
Television Shows











K E Y E L U K E
An Asian American Acting Pioneer!

100+ films, 30+ tv shows, worked for 40+ years
BACKGROUND
He has appeared in over 100+ films and 30+ television shows during the course of his many years in acting. He was born on June 18, 1904 in Guangzhou China and died on January 12, 1991 in Whittier California. Though his roles in the Charlie Chan movies might cause some questions with various people in the 90's, that he worked and progress to more accurate roles is a tribute to his desire to play non-stereotypical roles. He was rarely in the title role of a film, but was constantly cast in all Asian/Chinese-related roles. People such as James Hong now carry his tradition in today's film industry.
A LIST OF HIS 100+ FILMS ARE LISTED BELOW:
Gremlins 2: The New Batch (1990/I) ... Mr. Wing,
Alice (1990) .... Dr. Yang,
Mighty Quinn, The (1989) .... Dr. Raj
Dead Heat (1988) .... Mr. Thule
Sidekicks (1986) TV Series .... Sabasan
Fine Mess, A (1986) .... Ishimine
Kung Fu: The Movie (1986) (TV) .... Master Po
Blade in Hong Kong (1985) (TV)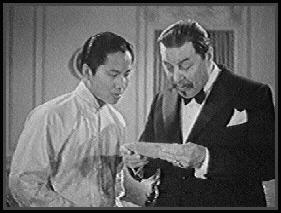 Gremlins (1984) .... Grandfather
Cocaine and Blue Eyes (1983) (TV)
Spider-Man and His Amazing Friends (1982) TV Series
Fly Away Home (1981) (TV)
Just You and Me, Kid (1979) .... Doctor Device
Battle of the Planets (1978) TV Series .... Zoltar, The Great Spirit, Col. Cronus
Amsterdam Kill, The (1977) .... Chung Wei
Won Ton Ton, the Dog Who Saved Hollywood (1976) .... Cook in Kitchen
Harry O (1974) TV Series .... Dr. Creighton Fong (1976)
Judge Dee and the Monastery Murder (1974) (TV)
Cat Creature, The (1973) (TV) .... Thief
Kung Fu (1972) TV Series .... Master Po (1972-75)
Anna and the King (1972) TV Series .... Kralahome (1972)
Amazing Chan and the Chan Clan, The (1972) TV Series (voice) .... Charlie Chan
Kung Fu (1972) (TV) .... Master Po
Hawaiians, The (1970) .... Foo Sen
Chairman, The (1969) .... Prof. Soong Li
Nobody's Perfect (1968)
Project X (1968) .... Sen Chiu
Space Ghost and Dino Boy (1966) TV Series (voice) .... Brak
Kentucky Jones (1964) TV Series .... Mr. Wong (1964-65)
Yangtse Incident (1957) .... Capt. Kuo Tai
Around the World in 80 Days (1956)
Sora no daikaijū Radon (1956) (voice) (US version) .... Shigeru (English voice only)
Gojira no gyakushu (1955) (voice) (US version) .... Tsukioka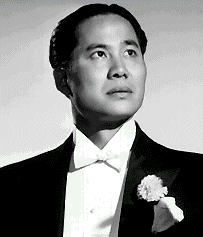 Love Is a Many-Splendored Thing (1955) (uncredited) .... Elder Brother
World for Ransom (1954) .... Wong
Bamboo Prison, The (1954) .... Li Ching
Hell's Half Acre (1954)
Fair Wind to Java (1953) .... Pidada
Young Man with a Horn (1950) (uncredited) .... Ramundo, the houseboy
Sky Dragon, The (1949) .... Lee Chan
Feathered Serpent, The (1948) .... Lee Chan
Sleep, My Love (1948) .... Jimmie
Waterfront at Midnight (1948) .... Loy
Dark Delusion (1947) .... Dr. Lee Wong How
Lost City of the Jungle (1946) .... Tal Shan
First Yank Into Tokyo (1945) .... Haan-Soo
Secret Agent X-9 (1945) .... Ah Fong
Tokyo Rose (1945) .... Charlie Otani
Andy Hardy's Blonde Trouble (1944) .... Dr. Lee
Between Two Women (1944) .... Dr, Lee Wong How
Dragon Seed (1944) (uncredited) .... Japanese diplomat
Three Men in White (1944) .... Doctor Lee Wong How
Adventures of Smilin' Jack (1943) .... Captain Wing
Dr. Gillespie's Criminal Case (1943) .... Dr. Lee Wong Howe
Salute to the Marines (1943) .... 'Flashy' Logaz
Mexican Spitfire's Elephant (1942) (uncredited) .... Lao Lee, Chinese magician
Invisible Agent (1942) .... Surgeon
Across the Pacific (1942) .... Steamship Office Clerk
Destination Unknown (1942) .... Secretary

Dr. Gillespie's New Assistant (1942) .... Dr. Lee Wong How
Falcon's Brother, The (1942) .... Jerry
Journey for Margaret (1942) .... Japanese Statesman
North to the Klondike (1942) .... Wellington Wong
Somewhere I'll Find You (1942) .... Thomas Chang
Spy Ship (1942)
Tragedy at Midnight, A (1942) .... Ah Foo
Yank on the Burma Road (1942) .... Kim How
Bowery Blitzkrieg (1941) .... Clancy
Gang's All Here (1941) .... George
Burma Convoy (1941) .... Lin Taiyen
Let's Go Collegiate (1941) .... Buck Wing
Mr. and Mrs. North (1941) .... Kumi
No Hands on the Clock (1941)
Phantom of Chinatown (1940) .... James Lee Wong
Green Hornet Strikes Again, The (1940) .... Kato
No, No, Nanette (1940) .... Man
Sued for Libel (1940) .... Chang Howe
Barricade (1939) .... Ling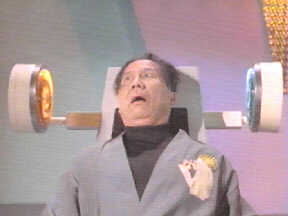 Disputed Passage (1939) .... Andrew Abbott
Green Hornet (1939) .... Kato
North of Shanghai (1939) .... Jimmy Riley
Mr. Moto's Gamble (1938) .... Lee Chan
International Settlement (1938) .... Dr. Wong
Torchy Blane in Chinatown (1938) .... Chinese Man
Good Earth, The (1937) .... Elder Son
Charlie Chan at the Olympics (1937) .... Lee Chan
Charlie Chan at Monte Carlo (1937) .... Lee Chan